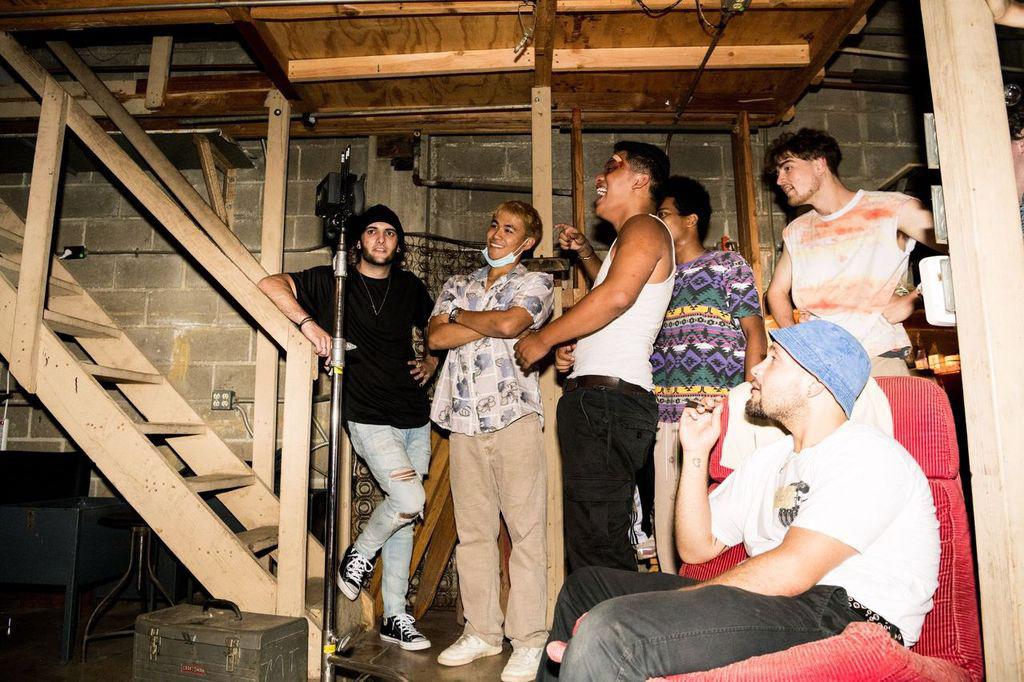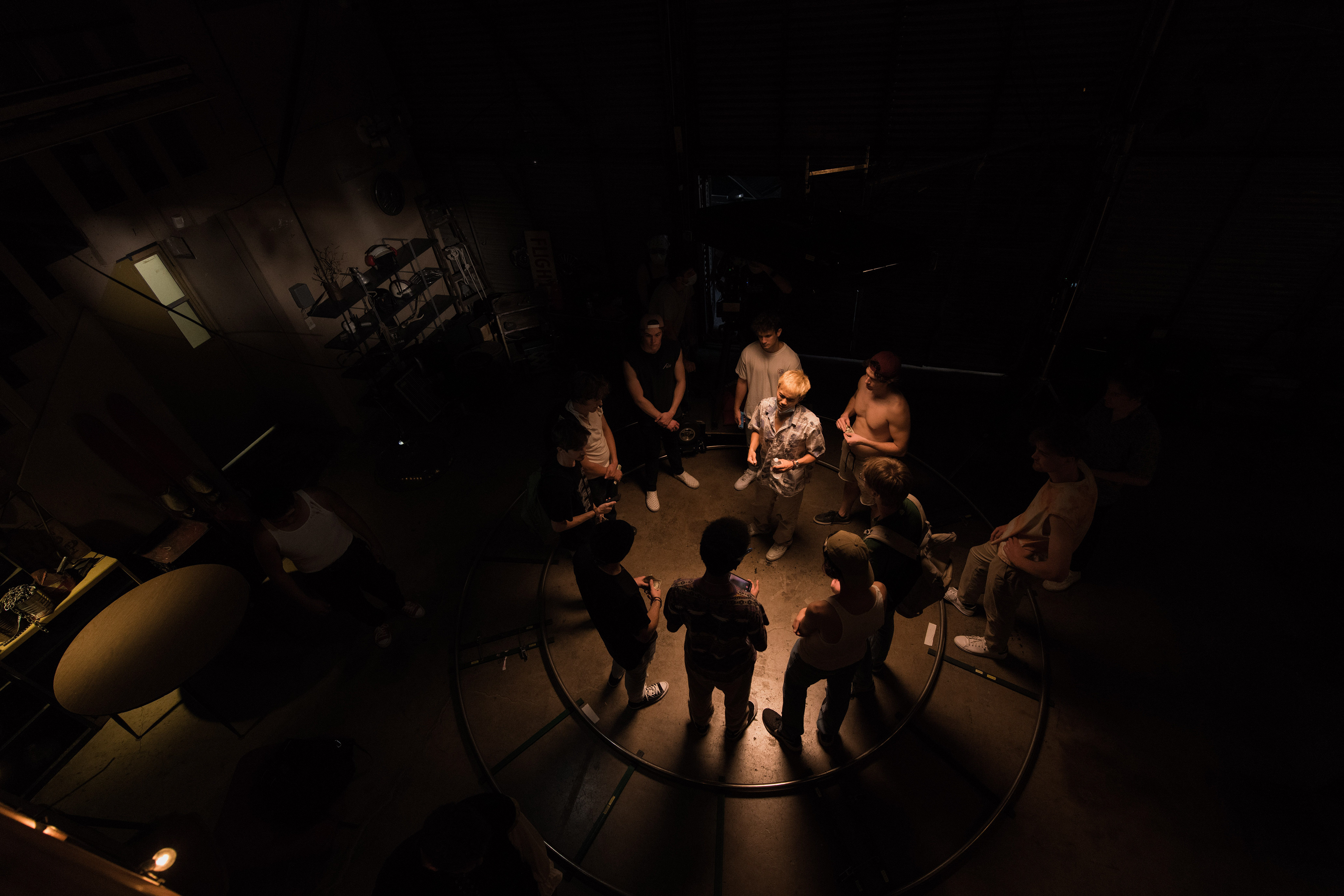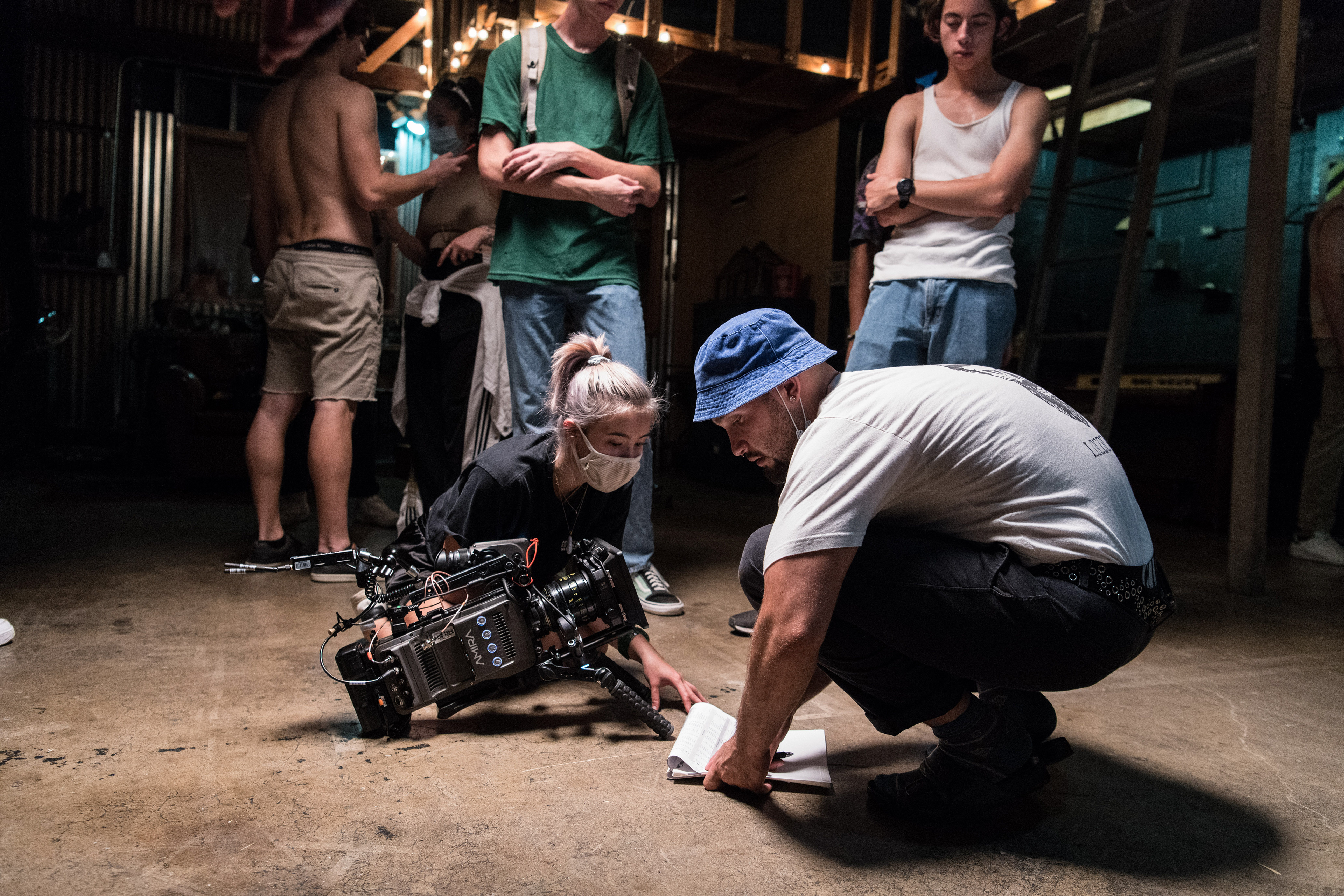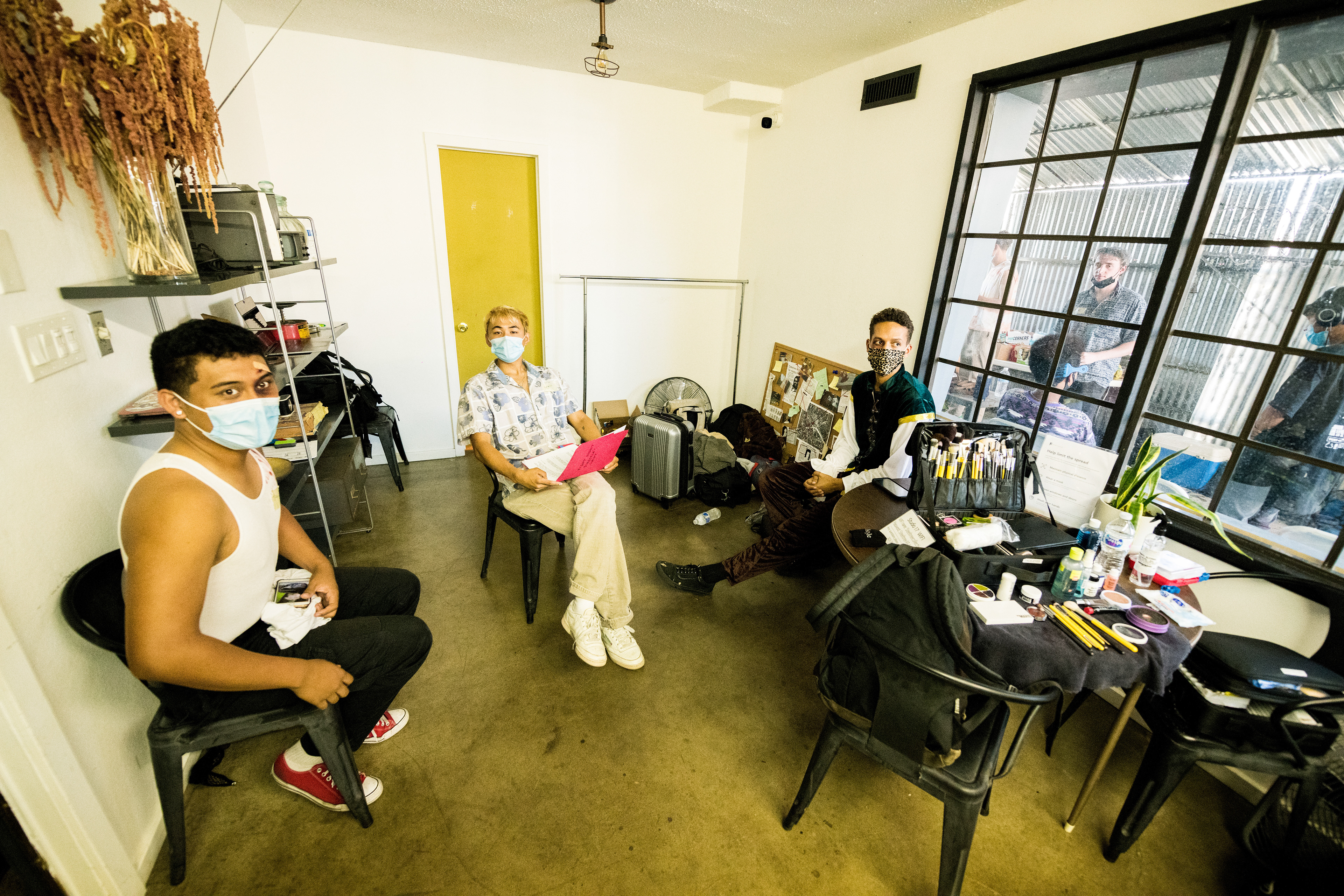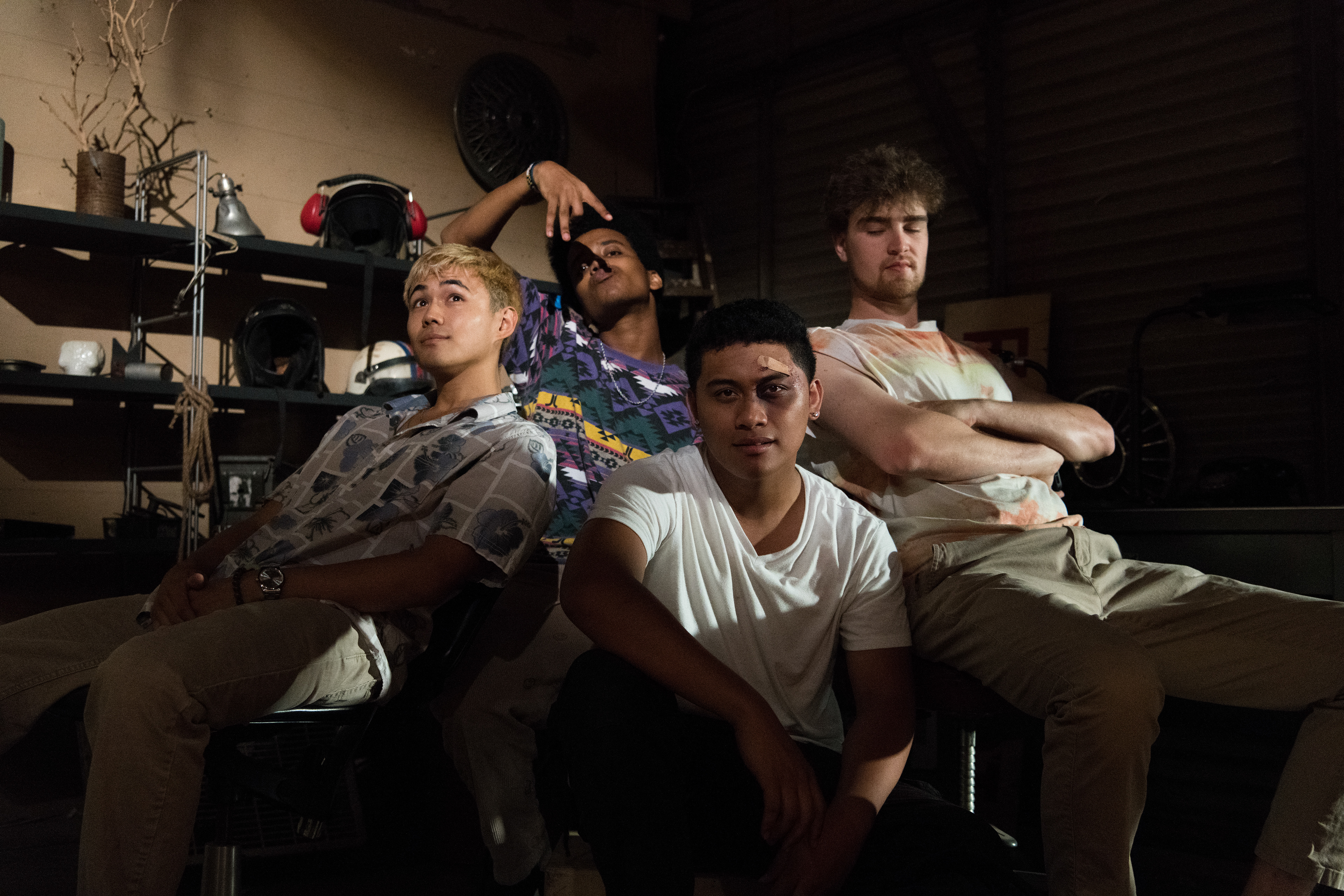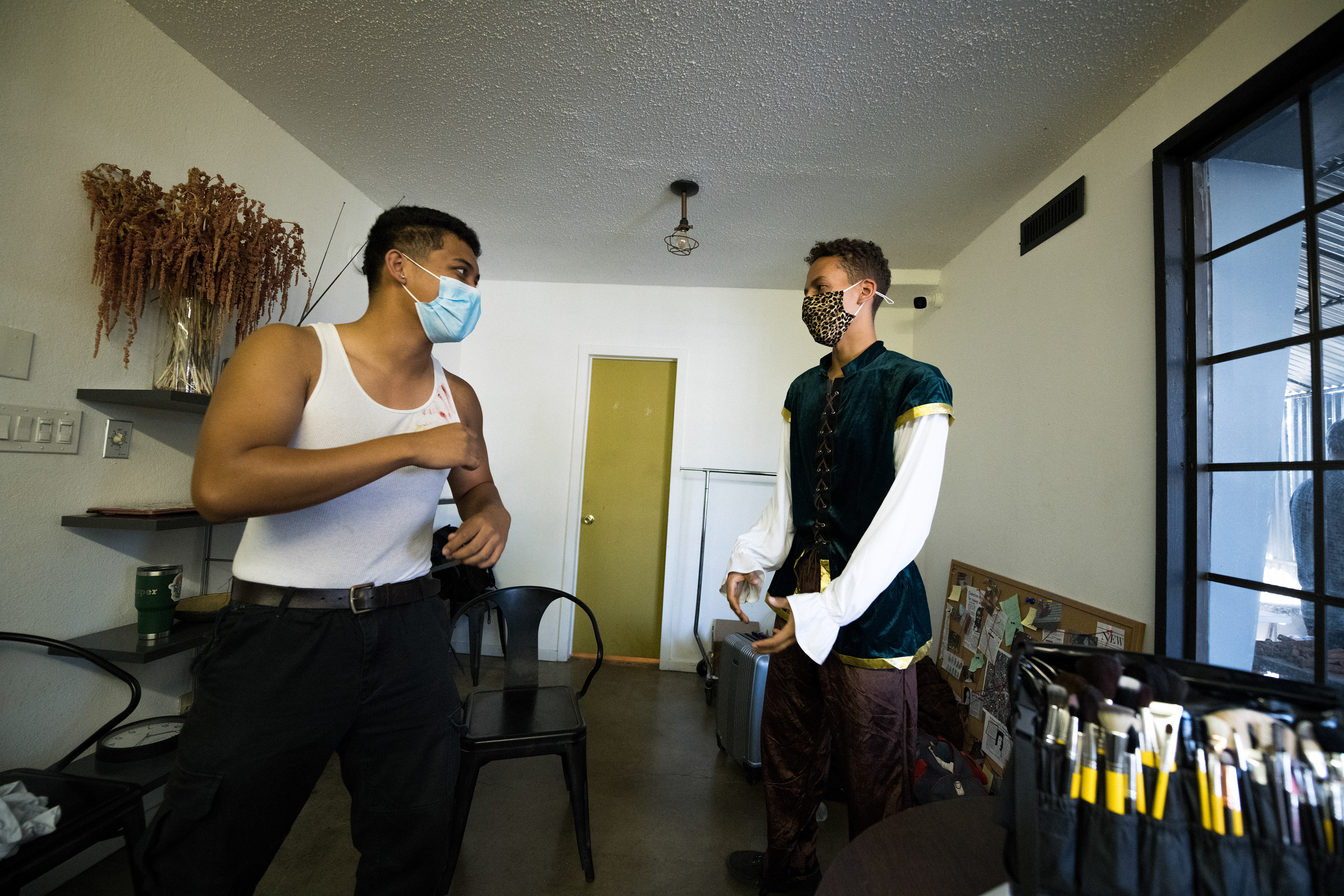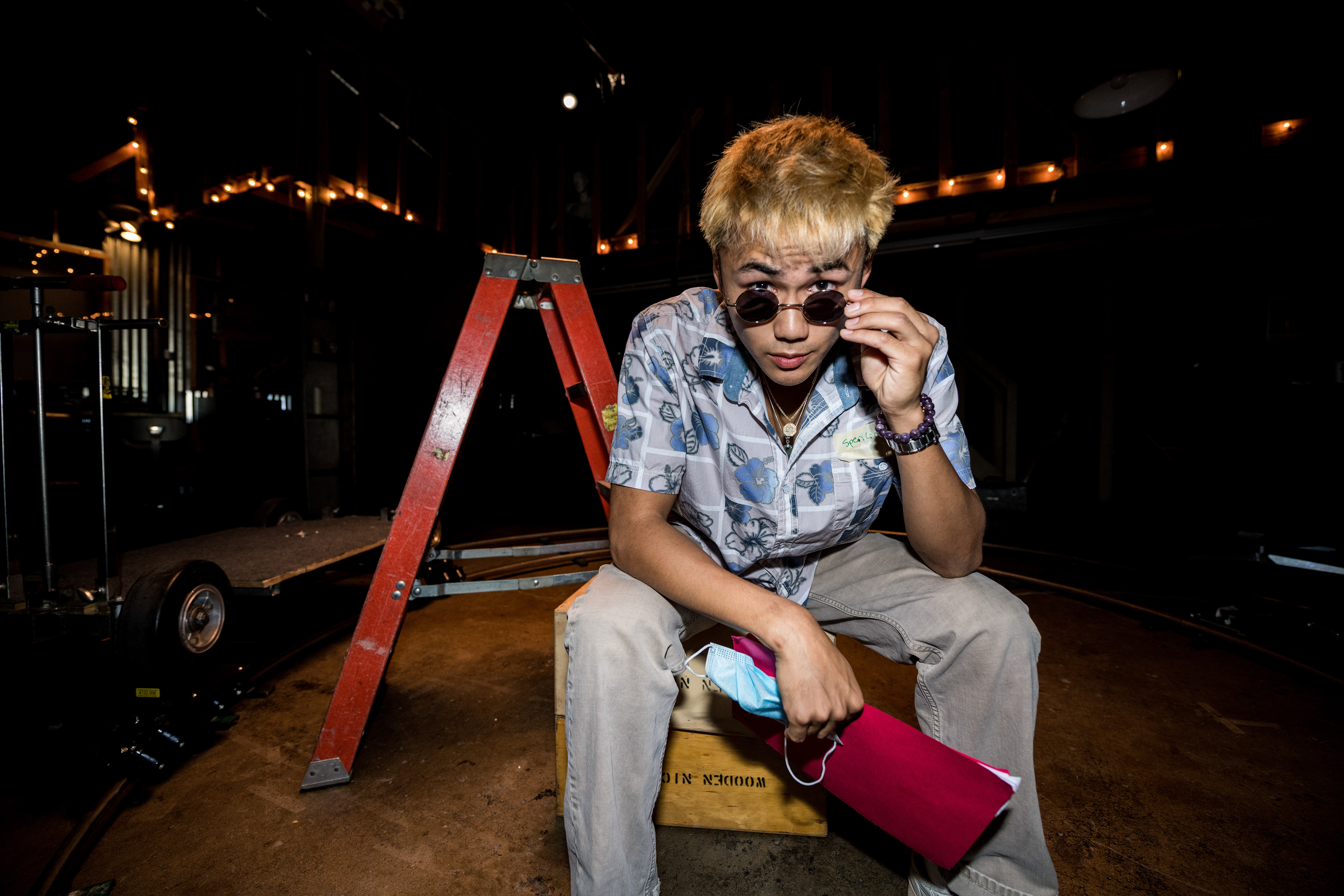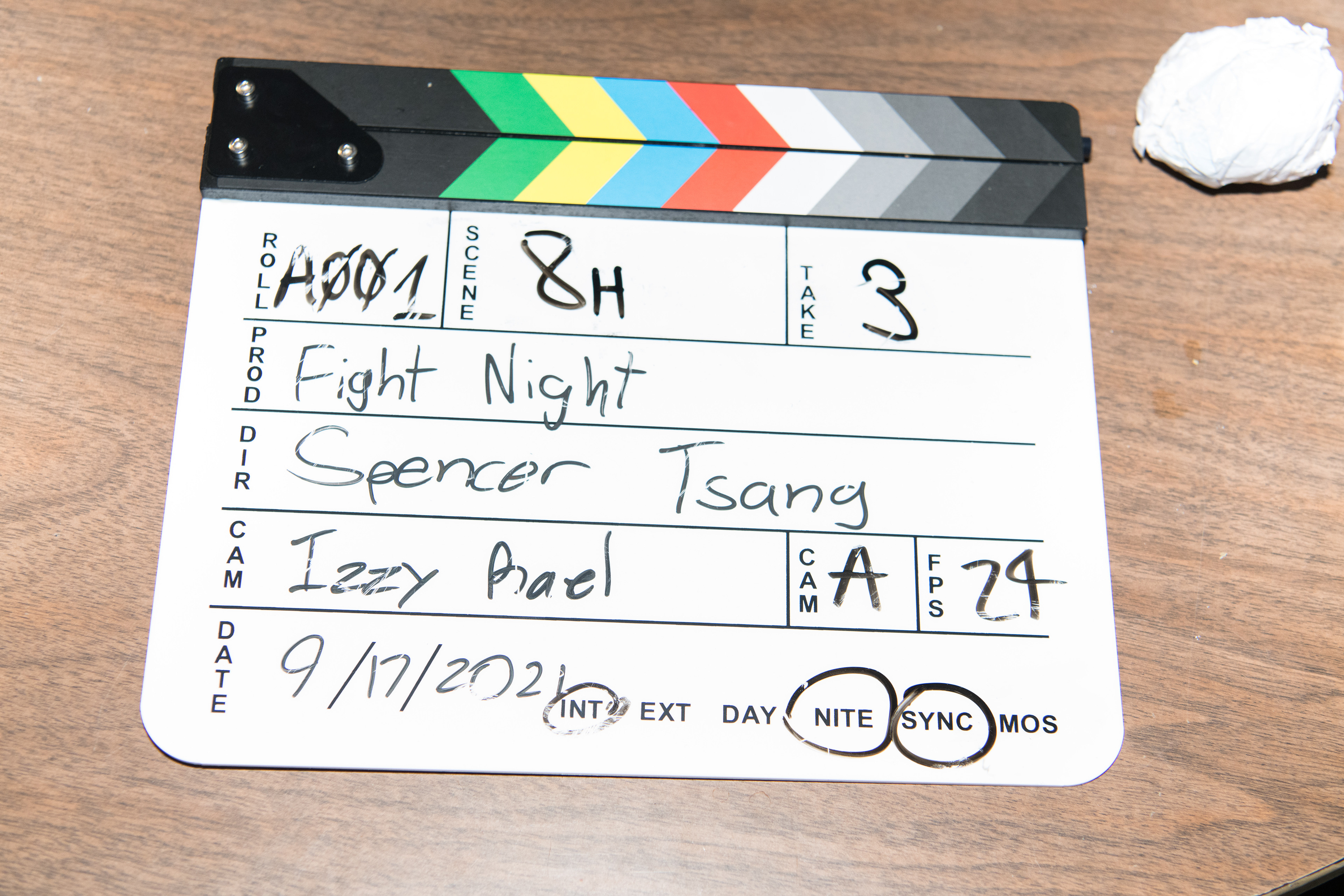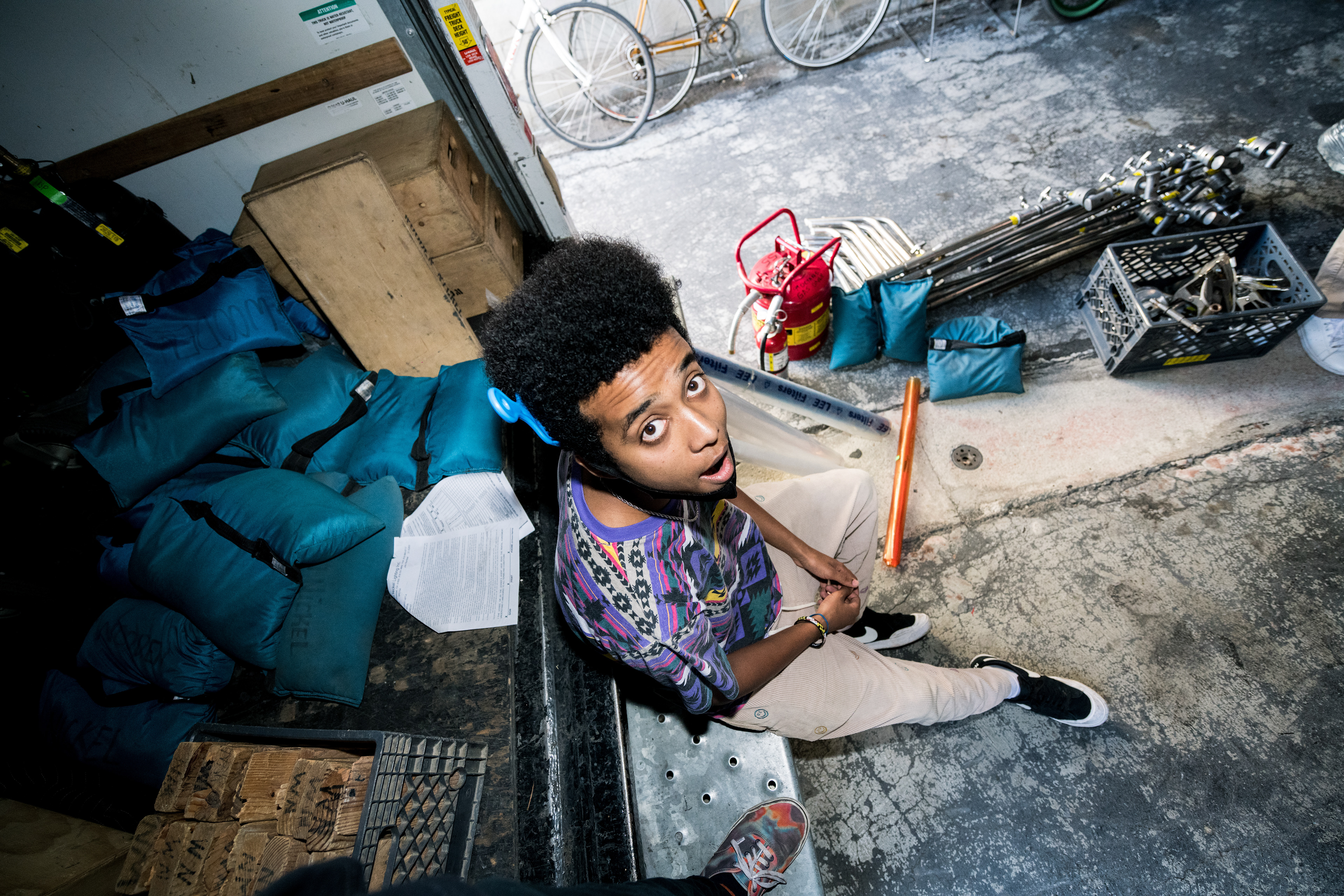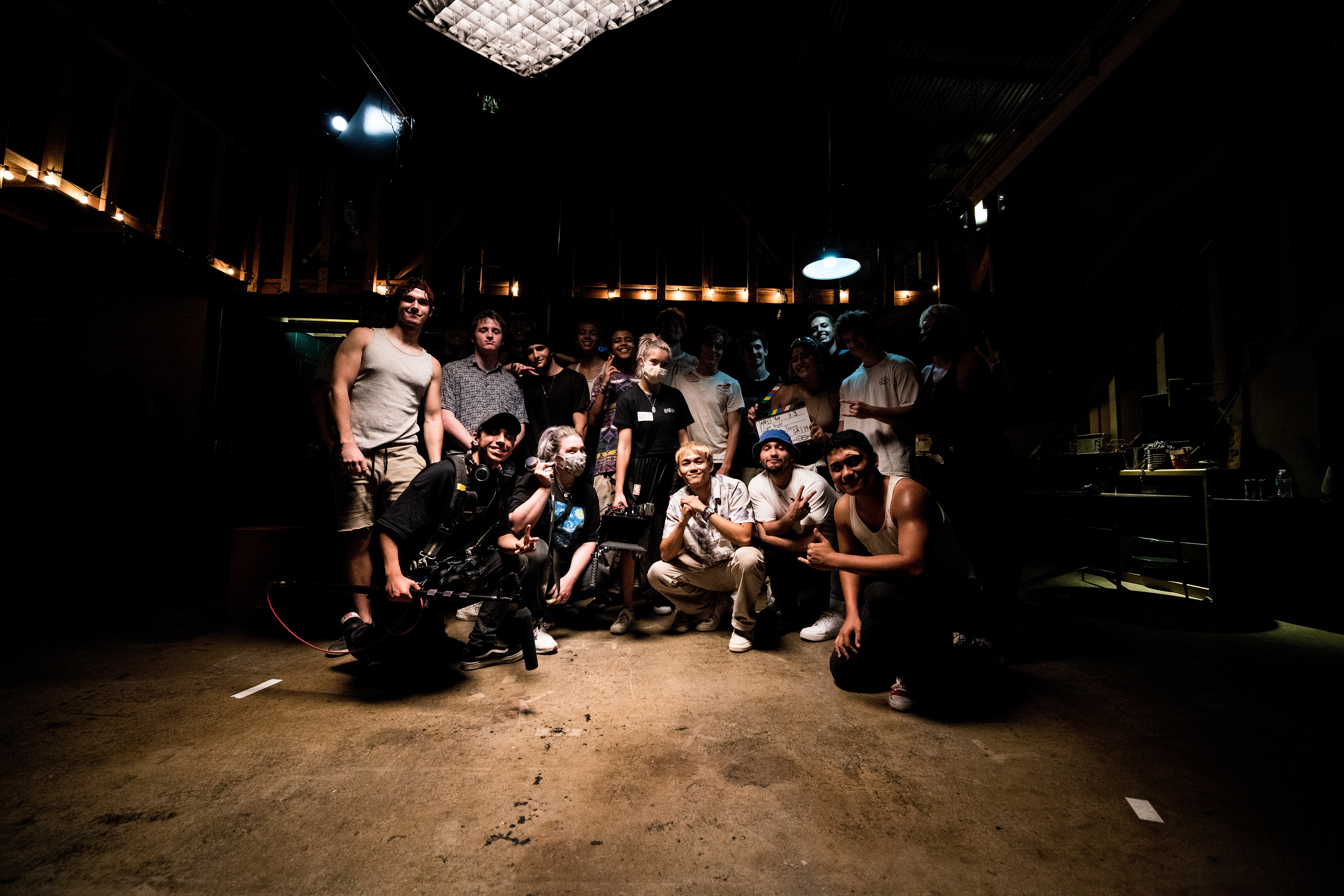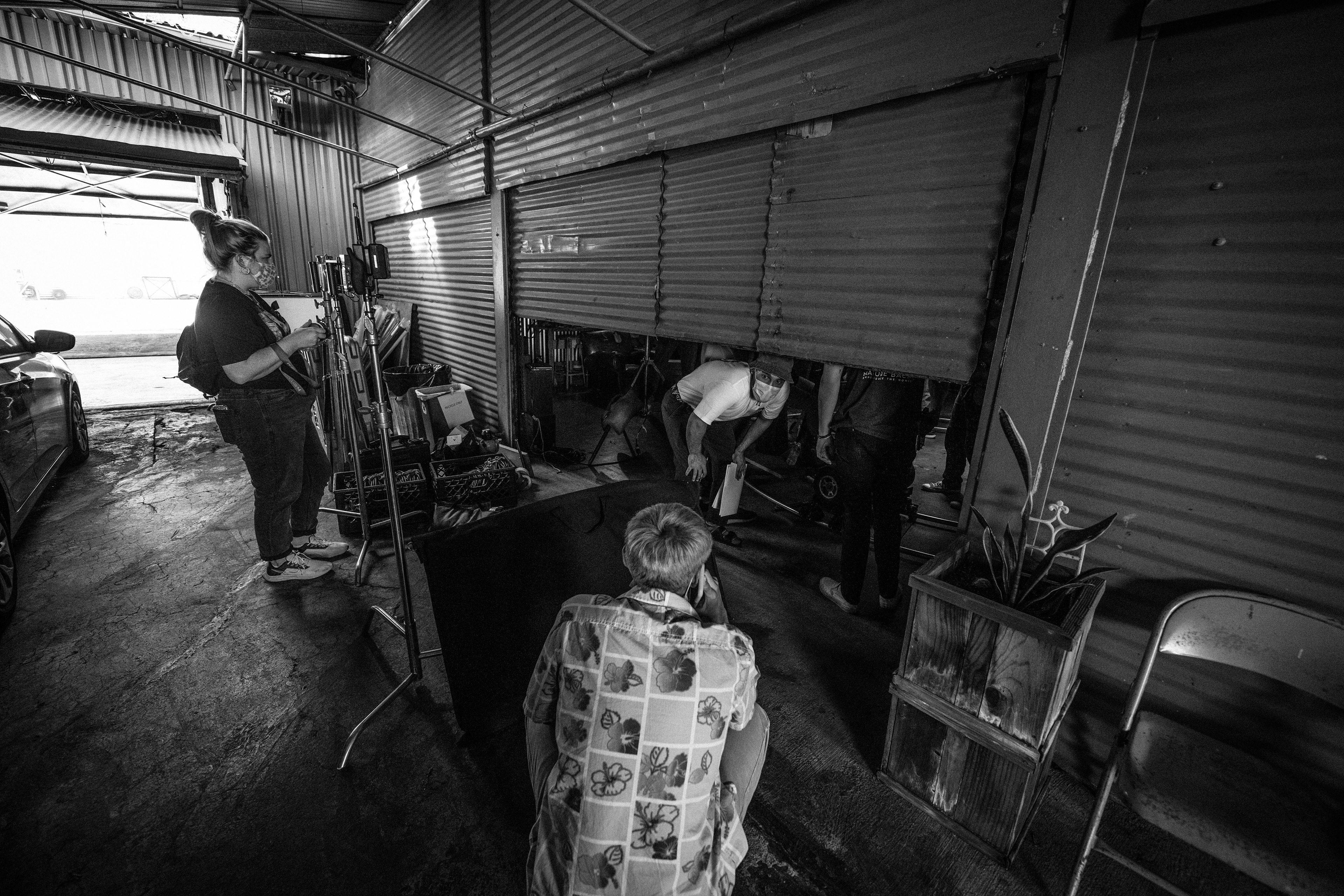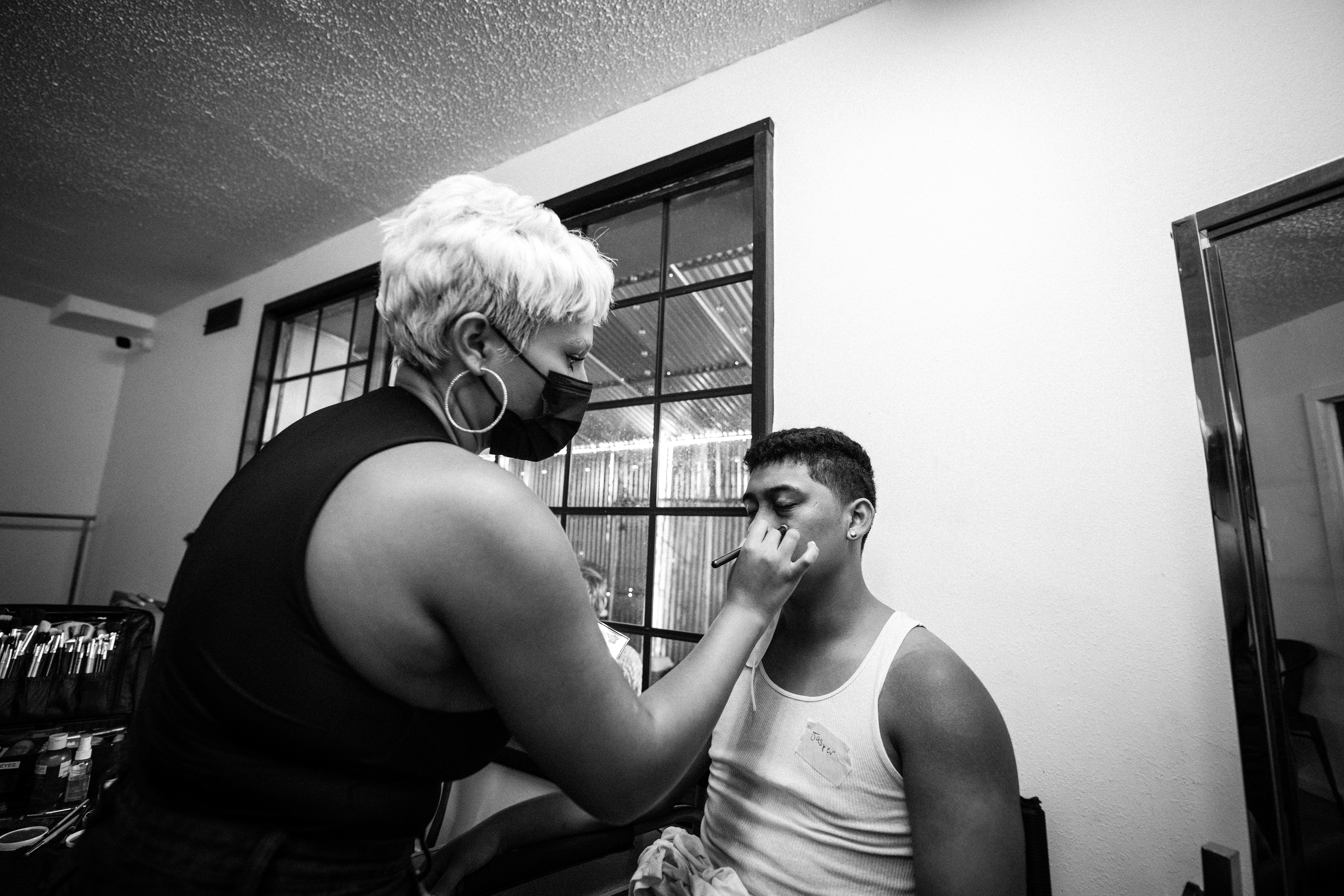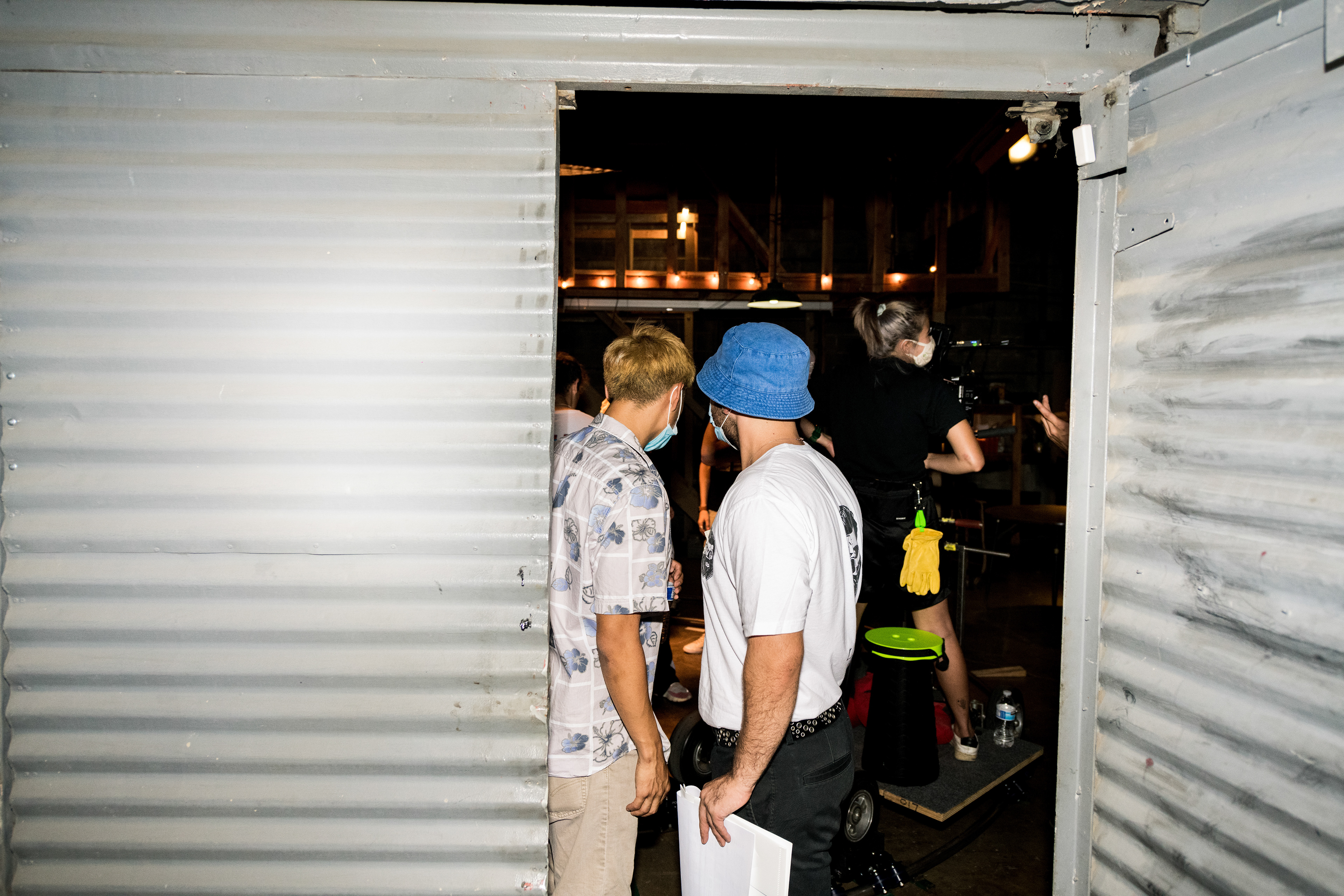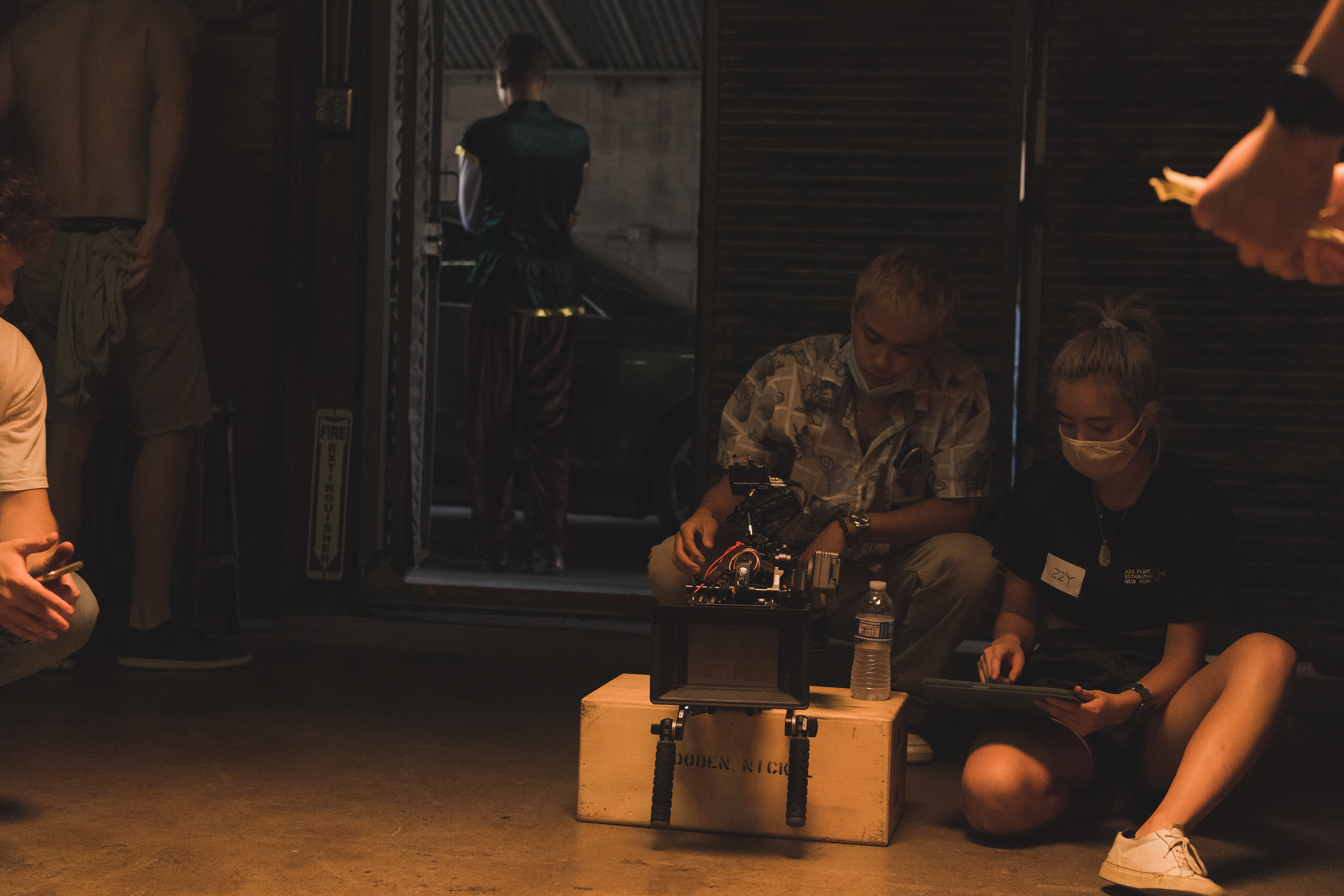 Not pictured: The countless collaborators, friends, conversations, hours, and things that had to go right for Fight Night to even be a mentionable thing.
In March 2021, I wrote the script for 'Fight Night' with my friend and contemporary Karina Hernandez in two weeks to be submitted for the All State Foundation x One Love Film fellowship. Selected fellows would receive grants to make the film reality, and the films would be premiered in high school's around the nation to begin conversations on healthy relationships. 
There was a story that'd been sitting on my soul for years to that point. A story about abrasive toxic young men, peer pressure, shadowy locations hidden from public view, and relationships that defy definition.  The script was based off of a story that I had once written as a short story when I was in high school myself. In this opportunity to tell this story, I also found a chance to do something that I had always wanted to do: Write something the 17 year old me needed to see. To impact people in a way that transcends art.
By good fortune and hard work, we were selected as recipients for the grant in April.
They say making a film is difficult, and making a good film is near impossible. With this being my first budgeted film, it was literally like a pile of money being dropped into my lap because there was belief in my potential as a filmmaker. But with that came in a lot of pressure, more problems, and growing pains. I learned many lessons these past few months. Here are some of them:
The importance of being a better collaborator and compassionate leader.
Through a long process of anxious bouts and attacks, I learned how to limit my concern to things I can control. 
What you can control is your work, and what you can't is your art.
On a similar note, how to be kinder to myself.
Being a good listener, the bigger person, and smiling is everything.
Manifestation works. Write down your goals and hang them in your room. Just passing by them everyday will do you wonders.
You are where you wanted to be 6 months ago, so enjoy the moment.
Life is not a test. 
You don't fail until you give up.
With this film, I hoped to become a better artist and director, and I hope to help others and show kids that they can be a director - they can be anything they want. I worked harder on this film than anything I've ever done. I'm proud and excited to share this film with anyone who is willing to give their time, and if you do - I love you in a sacred way only those who create can understand. 
There are too many people to thank, but I'll first thank Mariah, Brian, and the fine people from OneLove and the All State Foundation for giving this dreaming kid from Sacramento his chance at doing something big. Thank you to my mom, dad, and Sam for being my backbone. Thank you to my twin flame Noa Gross. I will always give thought to my brother Gabe in Brazil growing with me and making me proud. I can't forget all the hard working individuals who invested and believed in me and my crazy ideas (Ranvir, Max, Nic, Jazz, Shane, Philly I love you all). Thank you. 
We wrapped the film in October and now are in post production. We plan to make a festival run with this film, as it simultaneously premieres in high schools across the United States. Fight Night will be available to be streamed sometime in 2022.